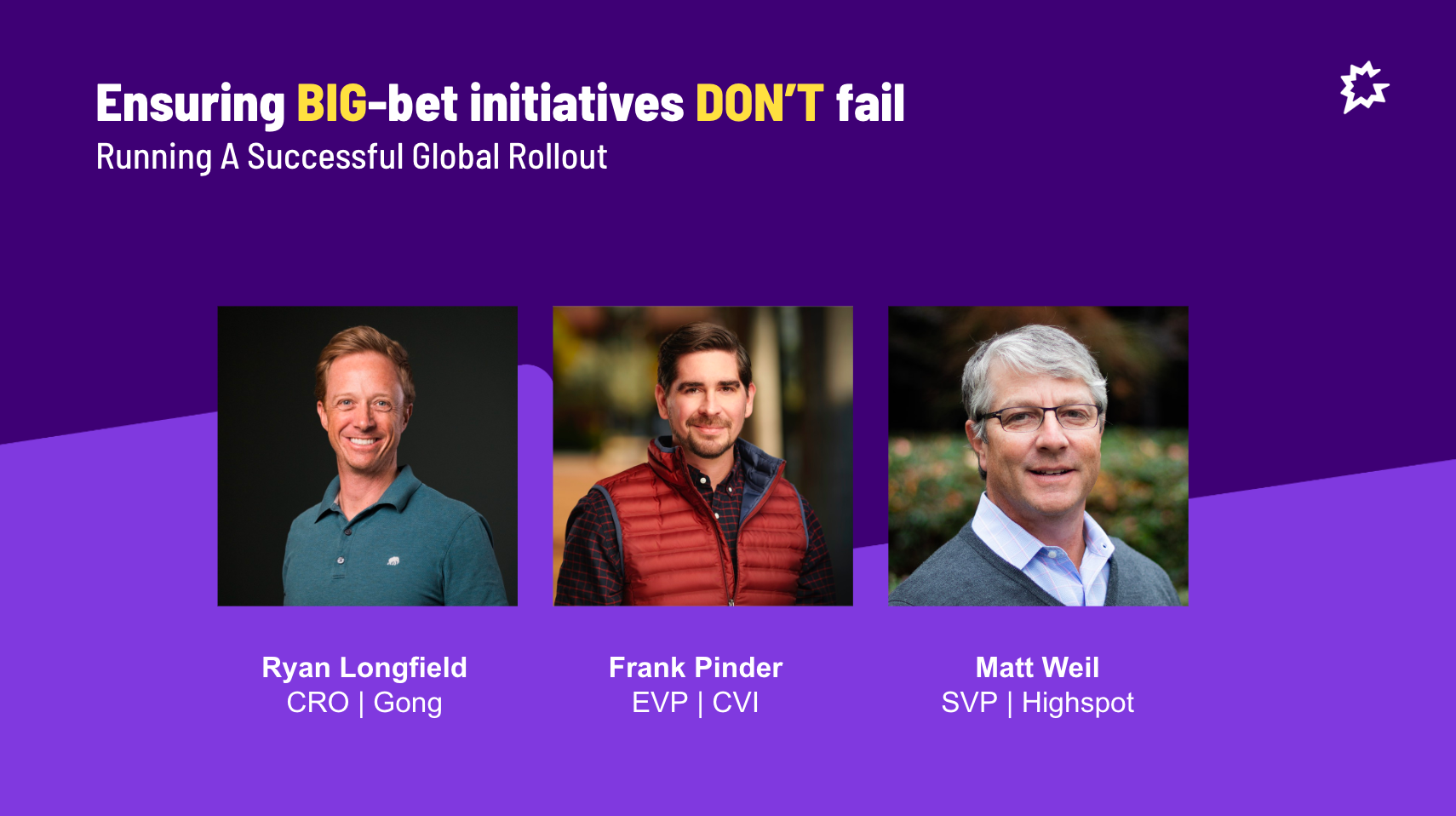 The bar has never been higher to deliver on value, whether it's from a tech purchase or the rollout of a new sales methodology initiative. When you need ALL the insurance you can find, how do you nail a can't-fail big bet? Check out this recording to hear how this tall order can be executed globally when you pair CVI + Gong + Highspot.
In this webinar you'll learn….
How to empower your team using operational rigor: You'll learn to scale winning behaviors, while increasing win rates and efficiency.
How the Gong, Corporate Visions, and Highspot partnership improves your team's capabilities: We'll reveal the industry's best solution for streamlining and maximizing your team's potential.
How to get the most out of your sales transformation journey: We'll walk you through how to use methodology and innovative technology to supercharge your sales team.
Check it out HERE!