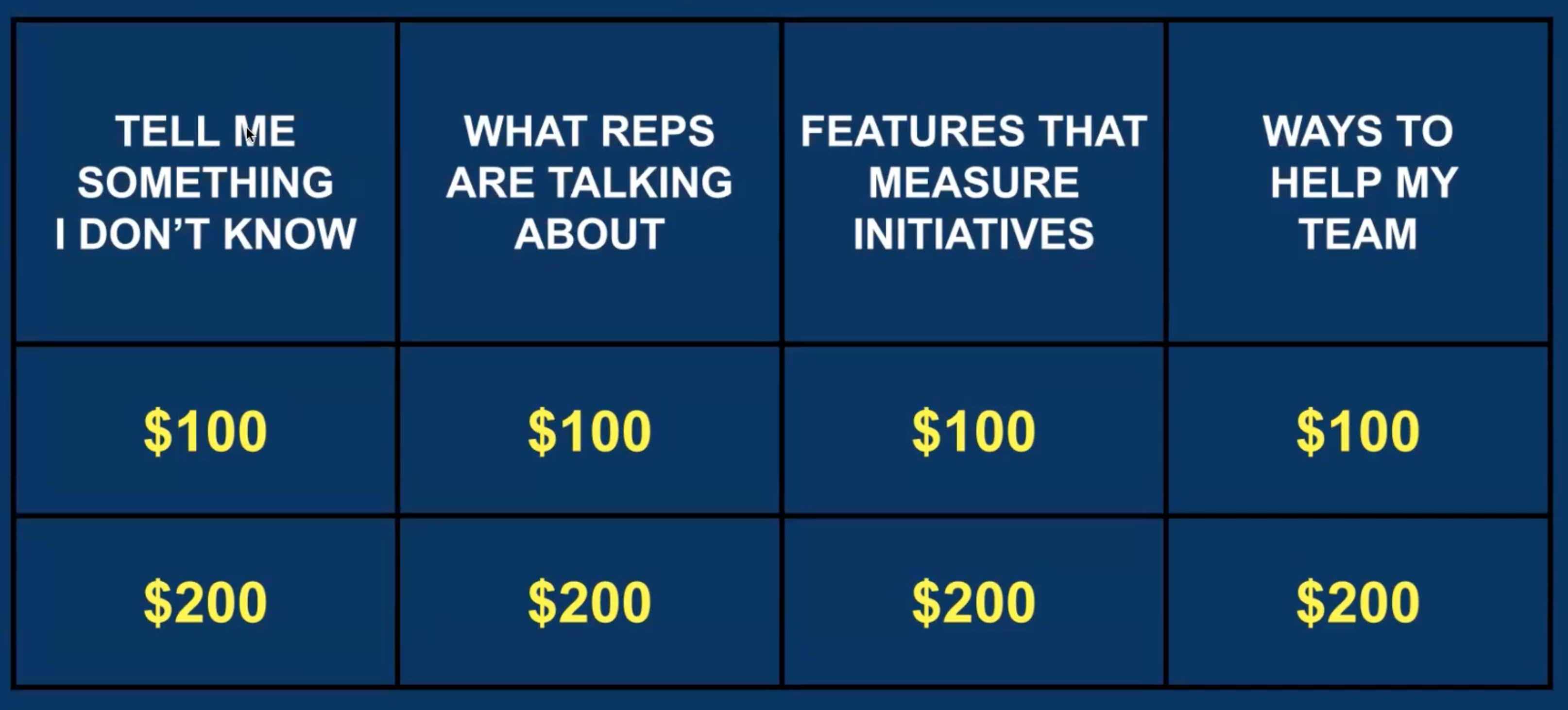 Thanks to everyone that attended, contributed and played Jeopardy! during last week's meetup. Yes, we had a lot of fun playing Jeopardy! If you missed the meetup you can access it here.
Our meetup was focused on up-leveling your insight in Gong without ever leaving Gong, using: 
Takeaways:
Call To Action:
Resources: 
Join us for another meetup
Cheers,
Andrew.