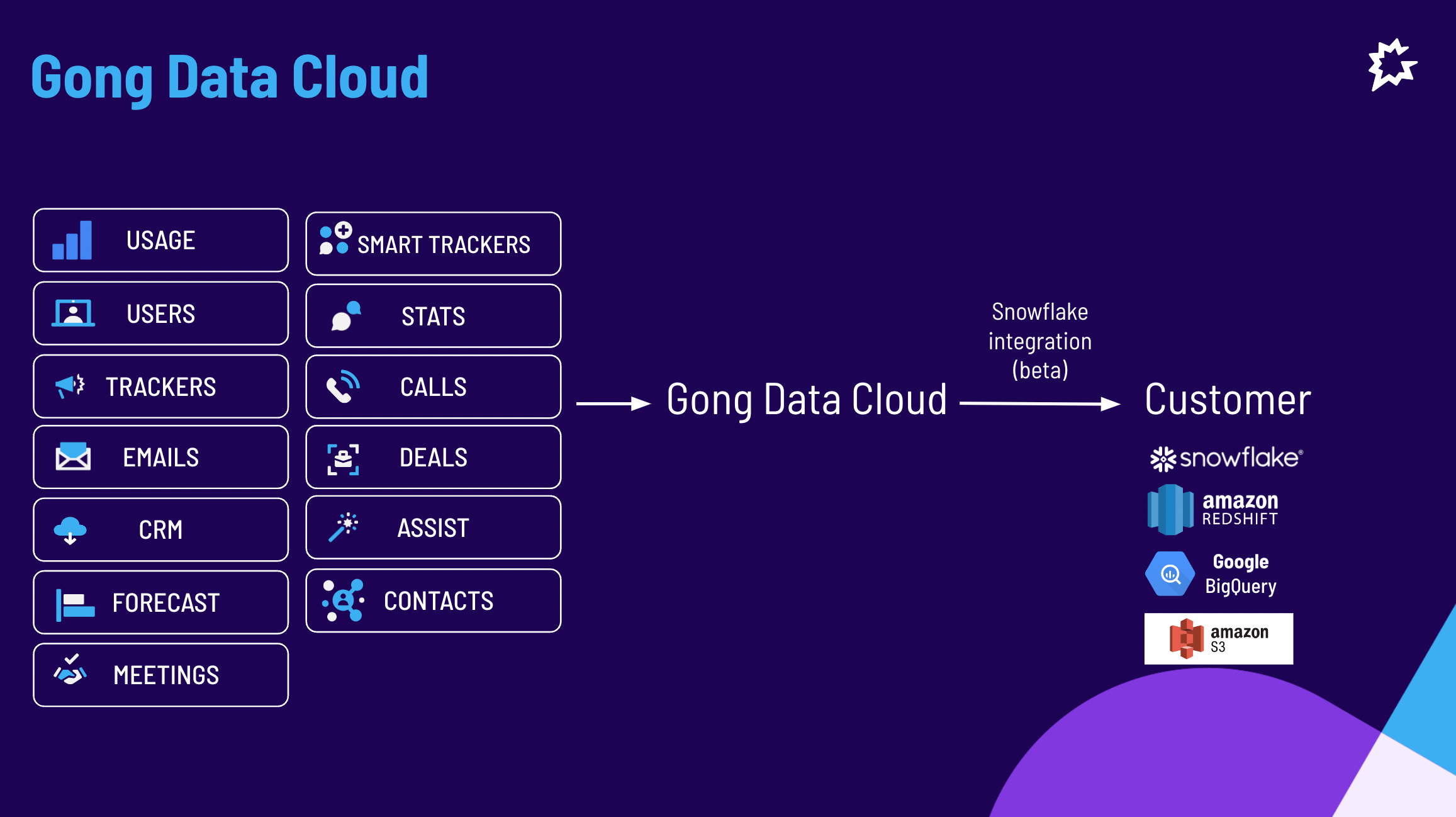 @Or Farber , Senior Product Manager Analytics at Gong, presented a comprehensive and exciting vision for the Gong Data Cloud, an exciting new offering that gives customers a unified data model to utilize Gong data to its full potential and get from data to insights quickly. 
As a Gong partner that works with so many Gong customers' data, I'm excited about the data acquisition time and cost savings the Gong Data Cloud will provide. So often we all find the data acquisition and preparation time takes away from valuable data analysis time.
Highlights: 
Without the Gong Data Cloud, there are various options, each their pros and cons, to extract Gong data including/: 

CSV (easy but manual, partial data) 

API (technical, partial data) 

Gong for Salesforce (automated, out of the box reports, partial data)

Export data to HubSpot (automated, partial data)
 

Gong Data Cloud is the answer!  Get a practically full Gong data set, optimized for analysis, autonomously shared to your Snowflake instance
 

Over time Gong will support additional destinations such as Amazon Redshift, and Google BigQuery, and Amazon S3
 

Gong will also make out of the box dashboards and reports available for the most popular BI tools (Tableau, Power BI, Looker, etc.) 
Resources: 
This marks the 6th installment of the Gong Data Meetup.  Please submit any suggestions, questions, challenges or  areas you'd like to cover ahead of our next meetup using this Google form. 
Thank you
Andrew.