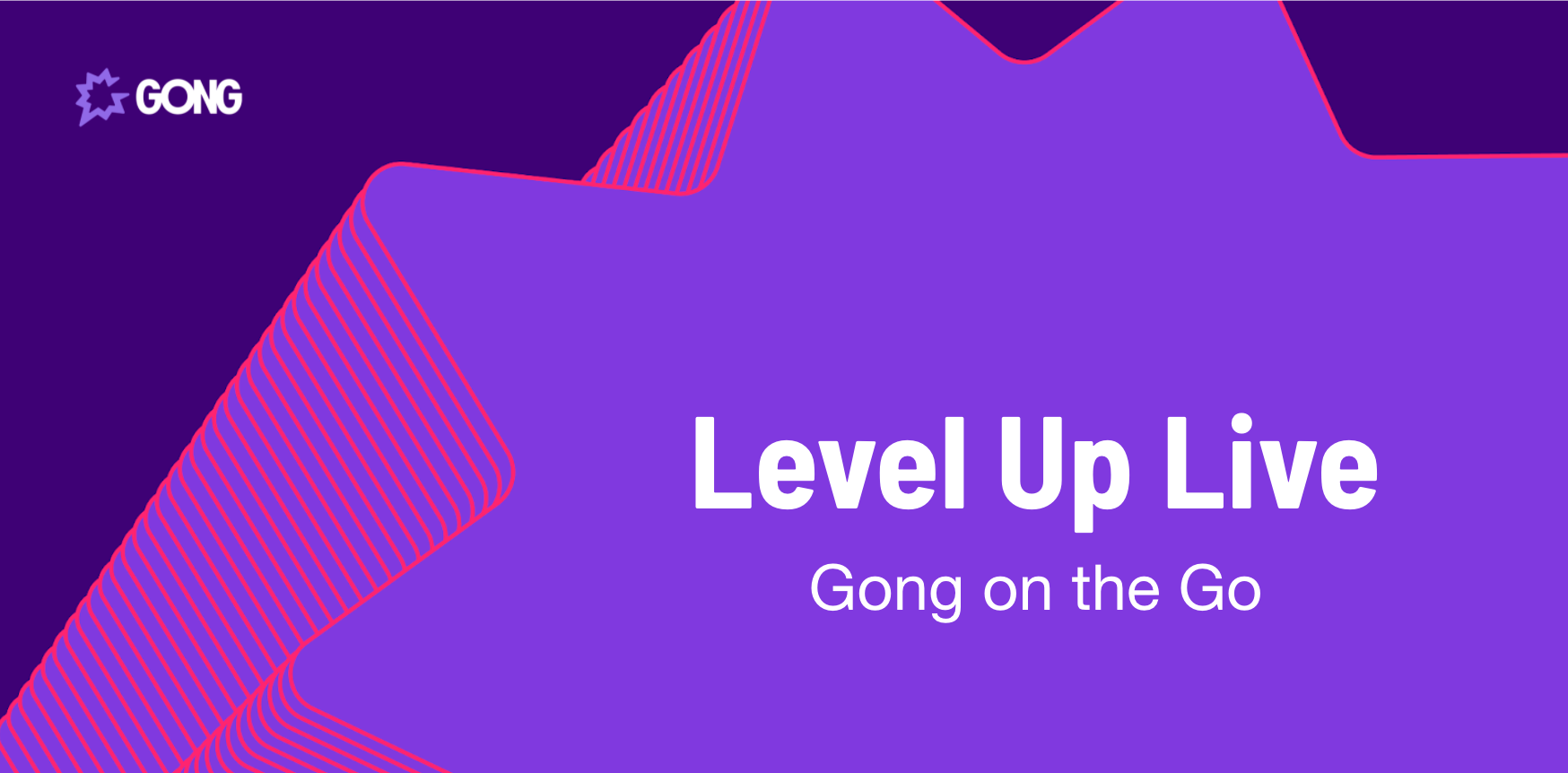 Say goodbye to listening to podcasts and audiobooks during your commute and long flights, and say hello to the Gong mobile app! During our most recent Level Up Live, we walked through how users can leverage our powerful Gong mobile application to:
Listen, Comment, & Score Calls: 

Review calls during your commute, at the gym, or on a plane (yes, you can listen offline), and maximize your productivity! 

Give and receive real-time coaching and feedback using comments (voice comments, too) and scorecards. You can also set up push notifications when your team mentions you in a comment!
 

Stay on top of accounts, deals, and to-dos.

Stay on top of every deal and closely monitor account activity, warnings, and deal details right from the deals tab in Gong Mobile. You can even leverage Siri Shortcuts using an iOS device to quickly pull up your most important accounts by saying "Hey Siri, Open account Acme Corporation" 

Ensure your critical follow-up actions never slip through the cracks with Gong Assist notifications. In addition to the assists you can view in Gong, you will also receive a mobile notification summarizing all your outstanding assist action items!
 

Capture mobile calls with Gong Connect and record face-to-face meetings 

Make outbound calls from the Gong app to call prospects any time and never miss essential information or next steps when you're on the go! Gong Connect calls are automatically recorded and ingested in Gong, so whether you're an account executive or a frontline manager, you can reap the benefits of getting the complete picture of deal activity for efficient pipeline reviews, including accurate warnings. The best part is that Gong Connect is easy and intuitive to use!

Record Ad-Hoc in-person meetings right on the Gong mobile app. As sales teams that are beginning to travel again, record your in person meetings so that you never miss critical moments in a conversation. 
Check out what our Raving Fans are saying about the Gong Mobile App: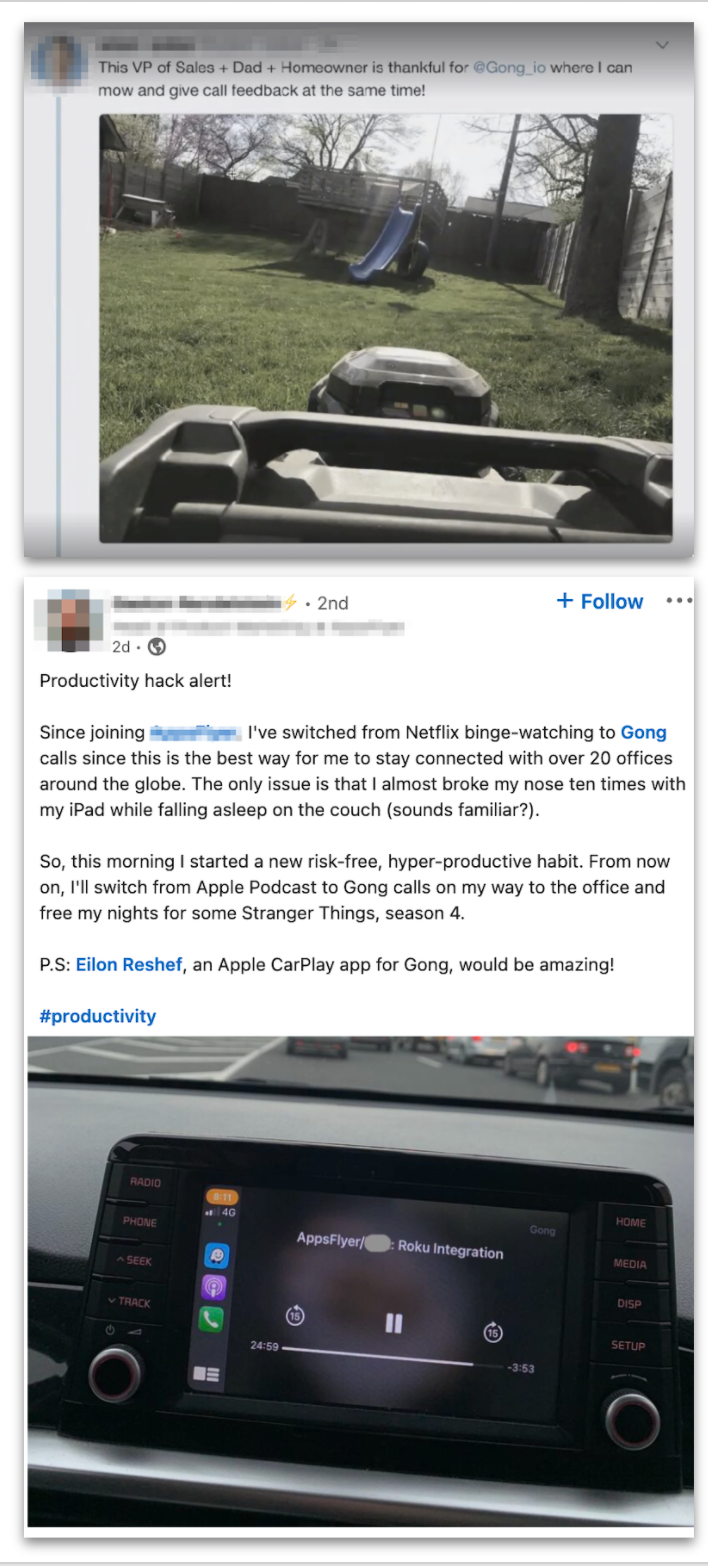 Ready to get started? Download the Gong Mobile App on both Apple App Store and Google Play!
Available Resources: 
Gong on the Go - Level Up Recording